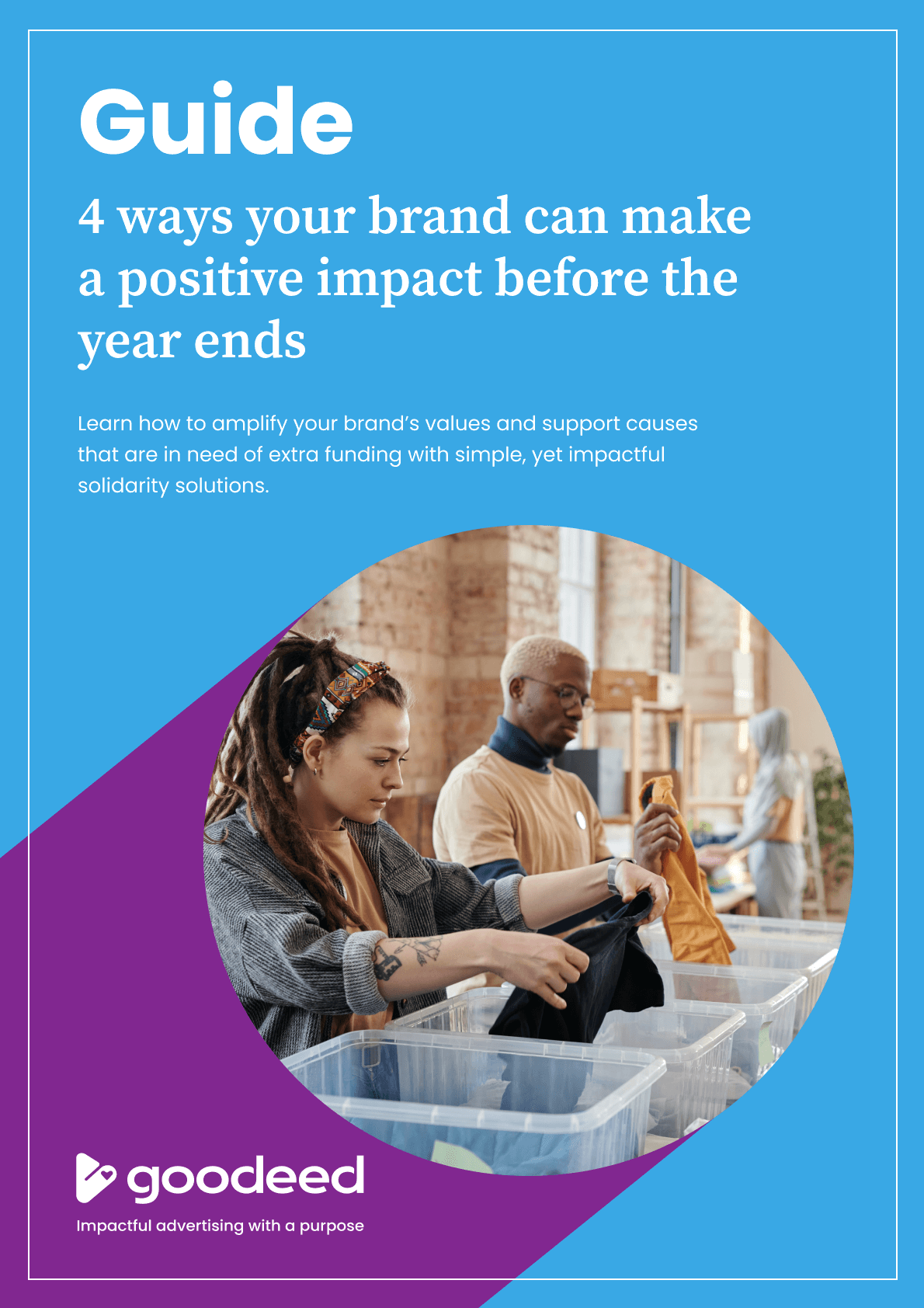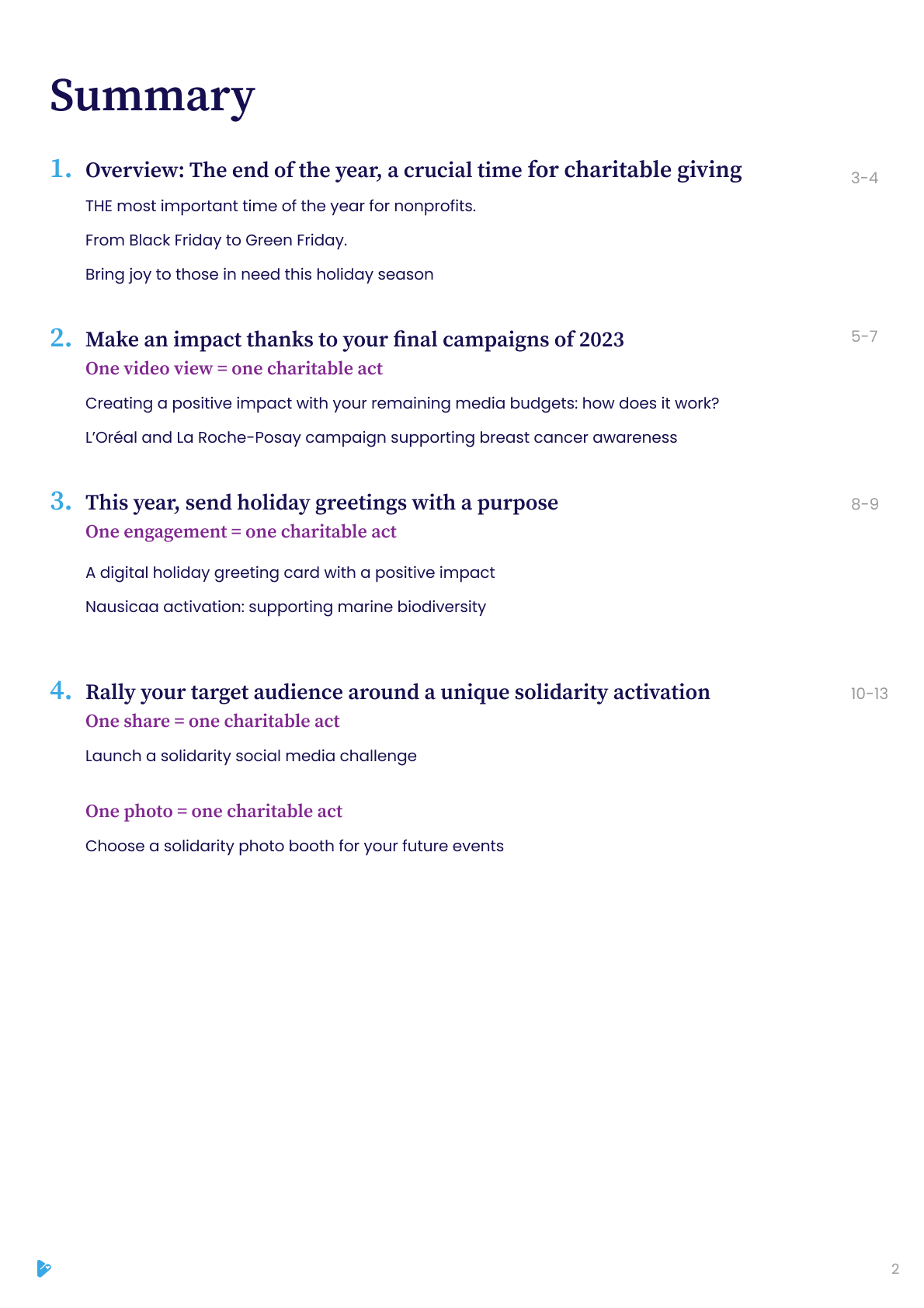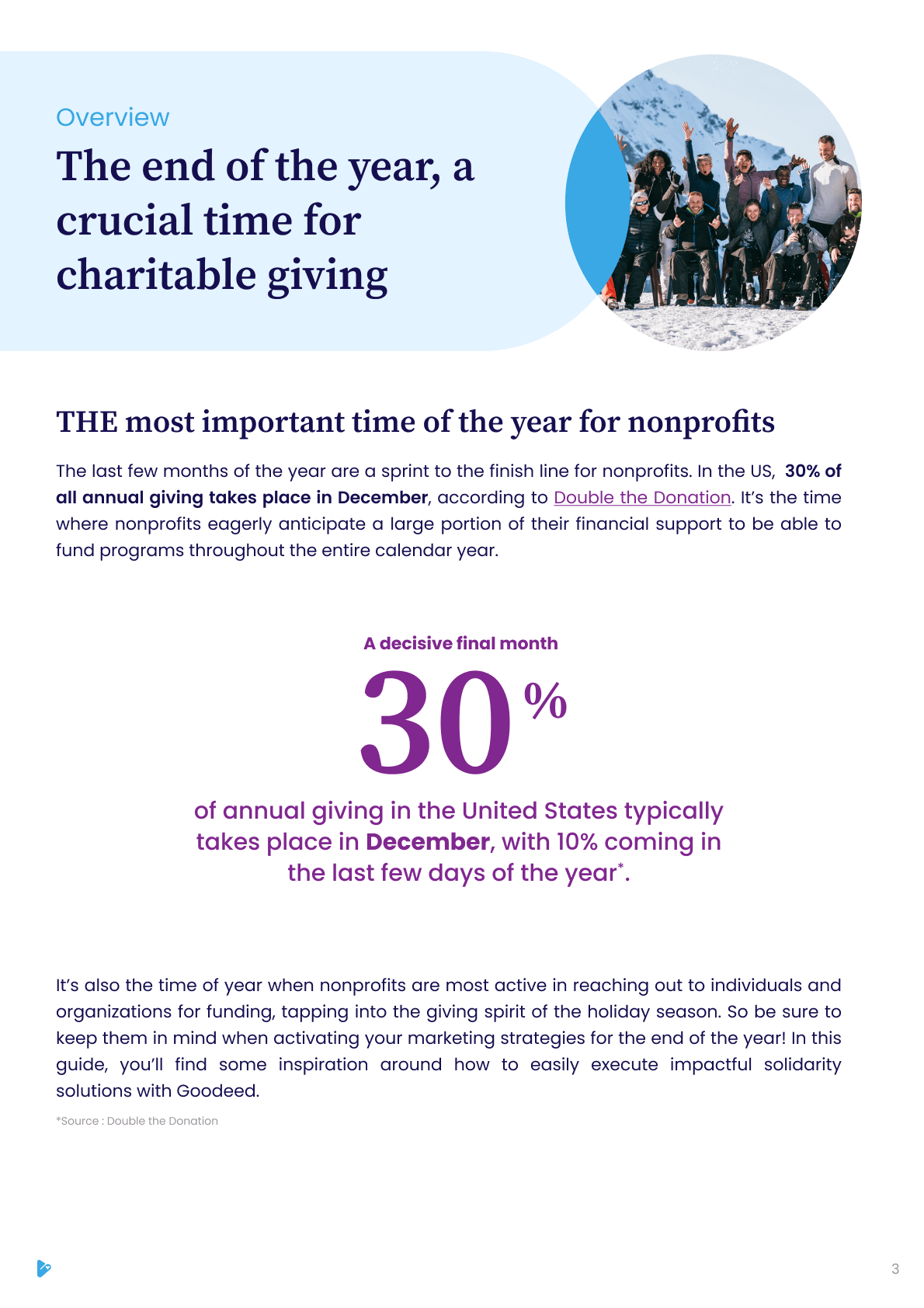 Discover 4 concrete ways your brand can make a positive social or environmental impact before the year ends
The last few months of the year are a final sprint for nonprofits. Each year, 30% of annual donations come in during December alone, according to Double the Donation. Nonprofit's year-end fundraising is crucial and helps ensure they can carry out projects during the entire calendar year.
Finish out the year on a high note and think about how your marketing plans can also help support a charity in need. In our guide you'll find some inspiration around how to activate easy-to-implement solidarity solutions with Goodeed!
Download the guide
Complete the form to download the guide
4 ways your brand can make a positive impact before the year ends