The offer with the greatest solidarity impact
Goodeed applies the solidarity format to your advertising creative, then distributes it across our premium network.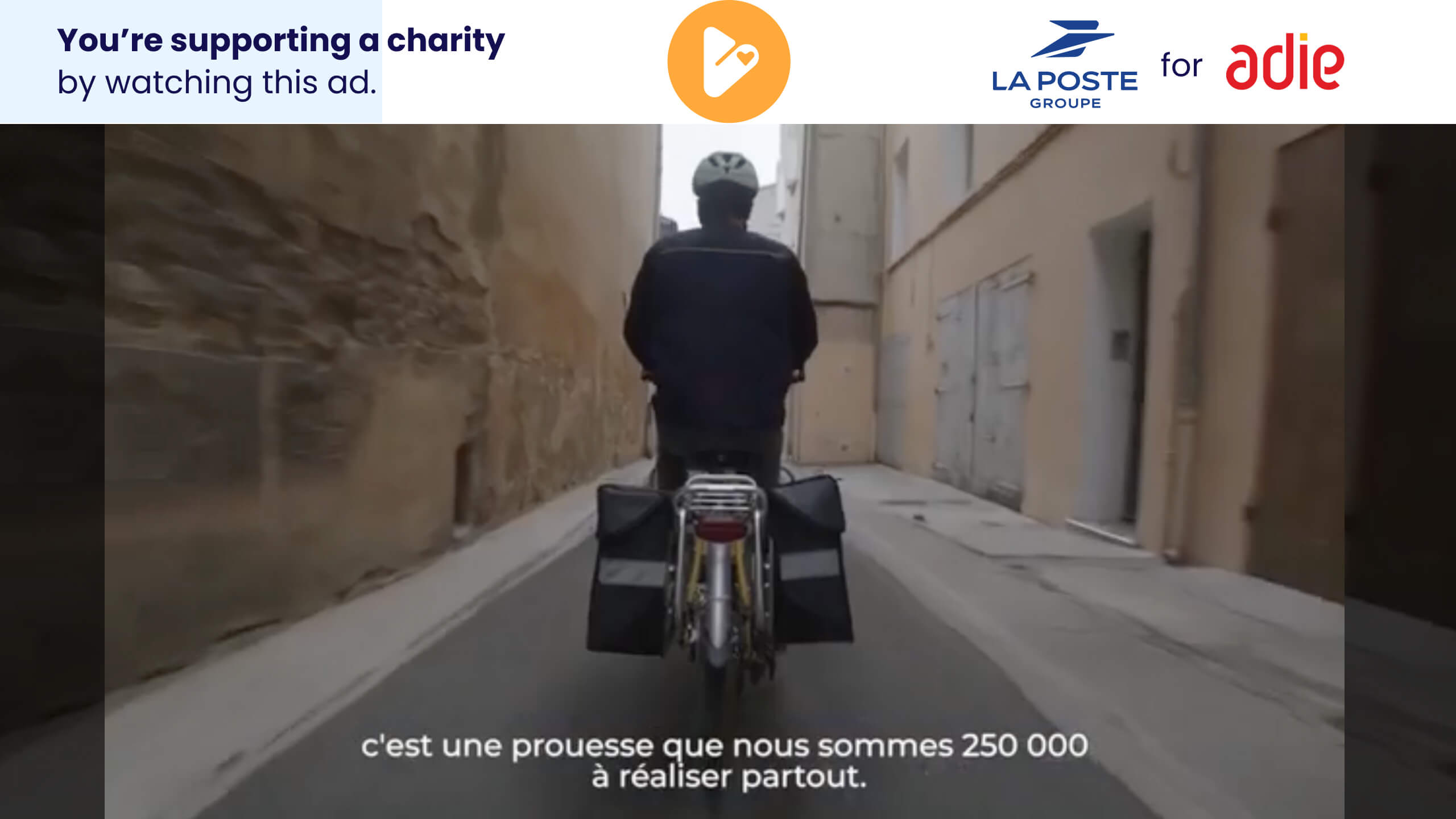 For brands that want to make
the biggest

social impact
Cost Per View with 15 seconds of engagement guaranteed
Our solidarity format significantly improves audience engagement.
60% of the media budget goes to a charity of the brand's choice
Our objective is to maximize our impact on the community.
A premium distribution network
Take advantage of our network to improve the effectiveness of your solidarity advertising.
A strong, well-defined partnership
From the beginning, we validate the campaign objectives, targeting and Brand Safety with the advertiser.
A format that makes all the difference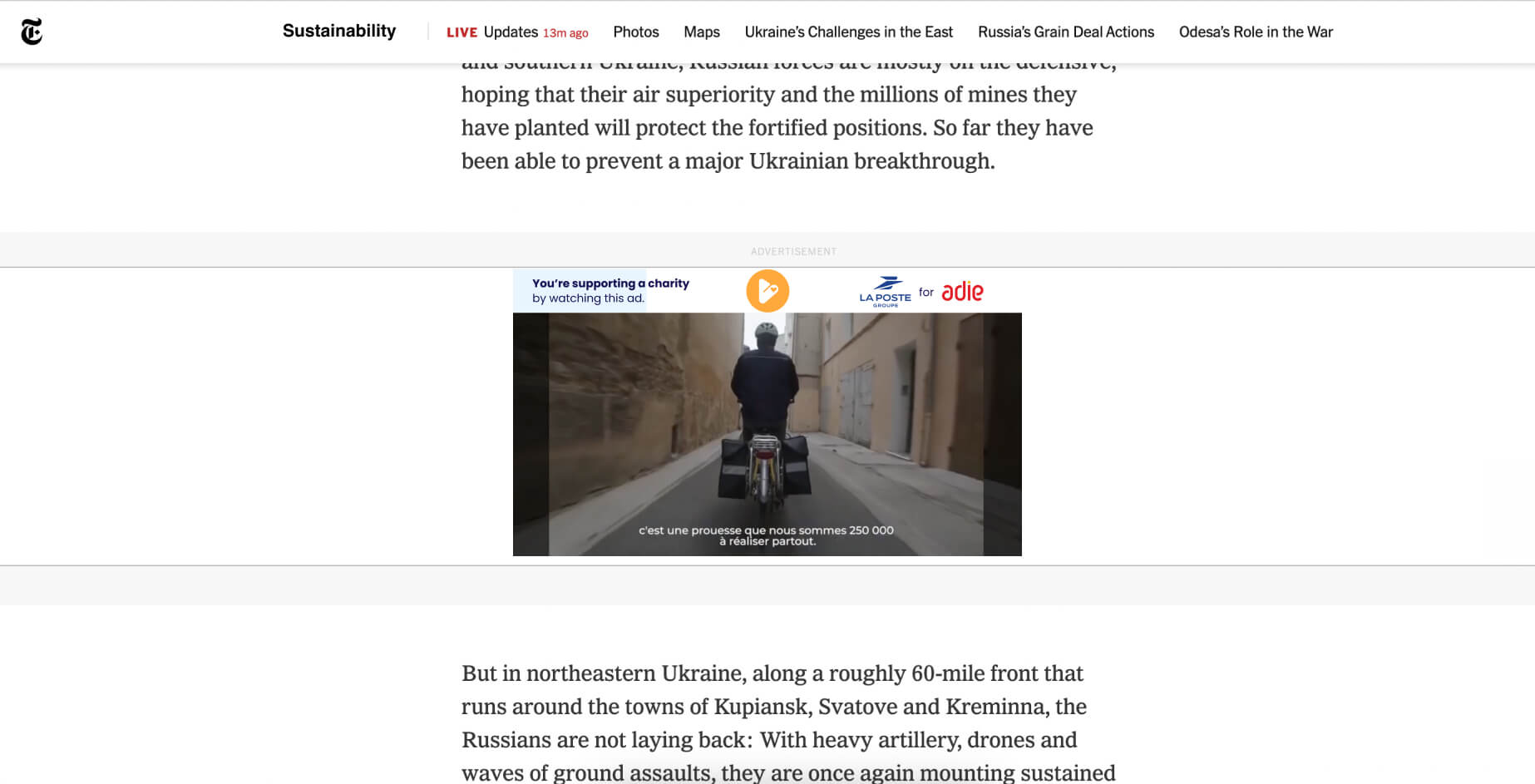 Study conducted by

How does it work?
The Preparation

Goodeed shares a few different charitable projects your campaign could support that are in line with the brand's values.

A mutual agreement: the nonprofit, like the advertiser, must sign off on the partnership.
The Launch

Goodeed wraps your advertising creative with the solidarity format and launches the campaign through our premium network.

The campaign specifics are based on a brief provided by the advertiser.
The Follow-up

Goodeed monitors the effectiveness of the campaign and provides post-campaign reporting.

Campaign performance is regularly monitored and optimized to ensure the campaign's objectives are met.
Financing

Goodeed monitors the nonprofit project's progress and use of funds.

We publish financial certificates on our website from the nonprofits that attest to the funds being used within the framework of the defined project.
Contact our team
We're here to help you create impactful advertising campaigns with a purpose.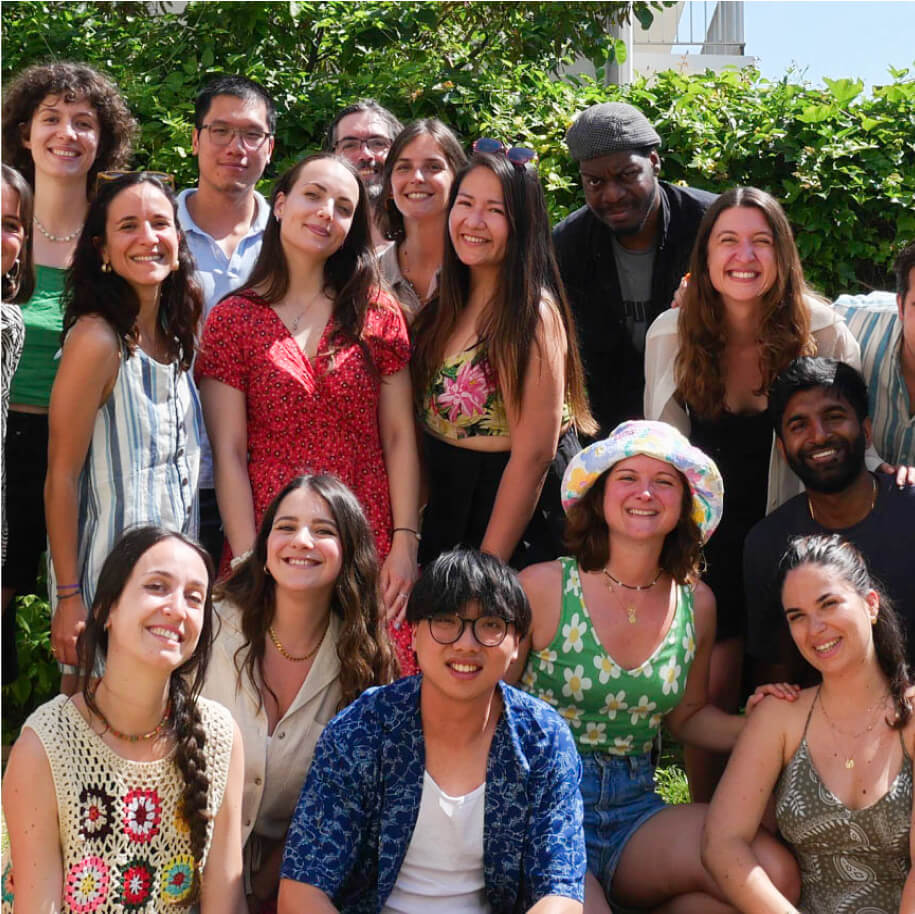 Our network
We distribute advertising campaigns through a premium network.
Put it to the test!
Find out how much you can give to a nonprofit project with our Direct Activation offer.
You'll give
by investing of your media budget with Goodeed.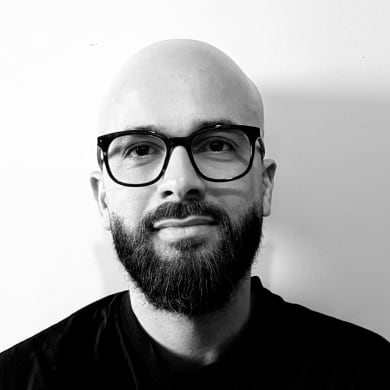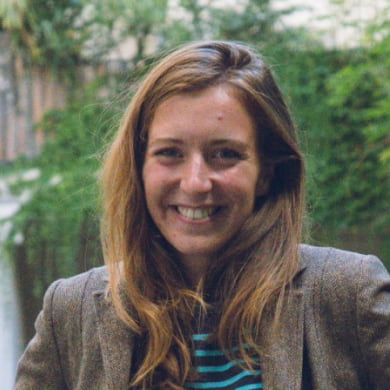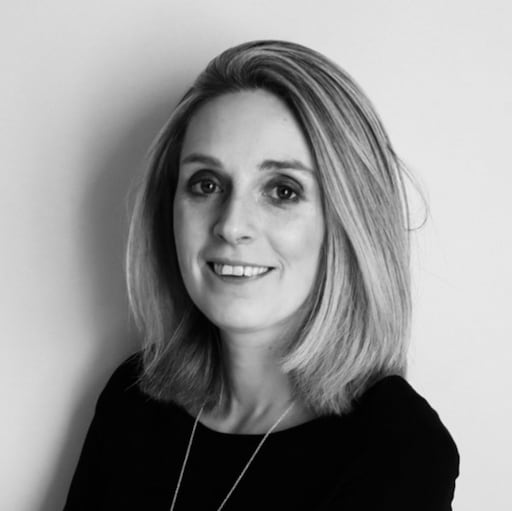 Contact our team
We're here to help you create impactful advertising campaigns with a purpose.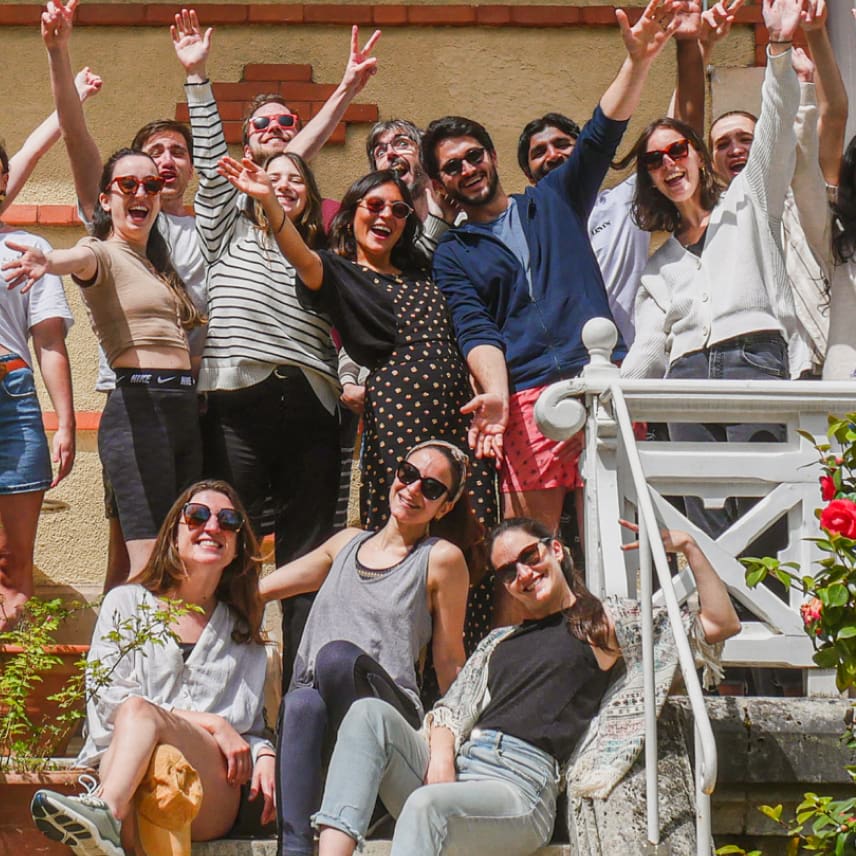 Our offers
60% of the media budget goes to the nonprofit
Direct Activation
Media buying
Campaign optimization
Project management
Use of the brand and services
Coordination with and payment to the nonprofit
Cost per view guaranteed 15 sec.
You know everything
14% of the media budget goes to the nonprofit
Solidarity Wrapper
Project management
Use of the brand and services
Coordination with and payment to the nonprofit
Flat rate, 30% of the media budget (from which we give 60% to the nonprofit)
Discover the offer
The Good Studio
Socially responsible activations, events, landing pages... We create tailor-made offers to promote brands' CSR efforts, all the while supporting nonprofit projects. Discover the offer